You are going to work very closely with your Realtor. They are going to be in your house a lot and will even need a set of keys for showings. It needs to be someone that you get along with and that you can trust. This person will be in your life, advising you on one of the biggest decisions ever, so make sure you get the right person. One last thing, always be honest with your Realtor. That is the only way they can fully protect and help you.
4. Have a Home Inspection Up Front
A home inspection prior to listing your home can alert you to any potential issues that may be revealed when your buyer has his inspector out. And yes, the buyer is most likely going to want his inspector to check things out. This will give you the opportunity to make repairs or price adjustments to compensate for any deficiencies in your home. If you elect to make repairs or upgrades, or better yet have no issues to correct, you position yourself to ask for the higher price that you desire.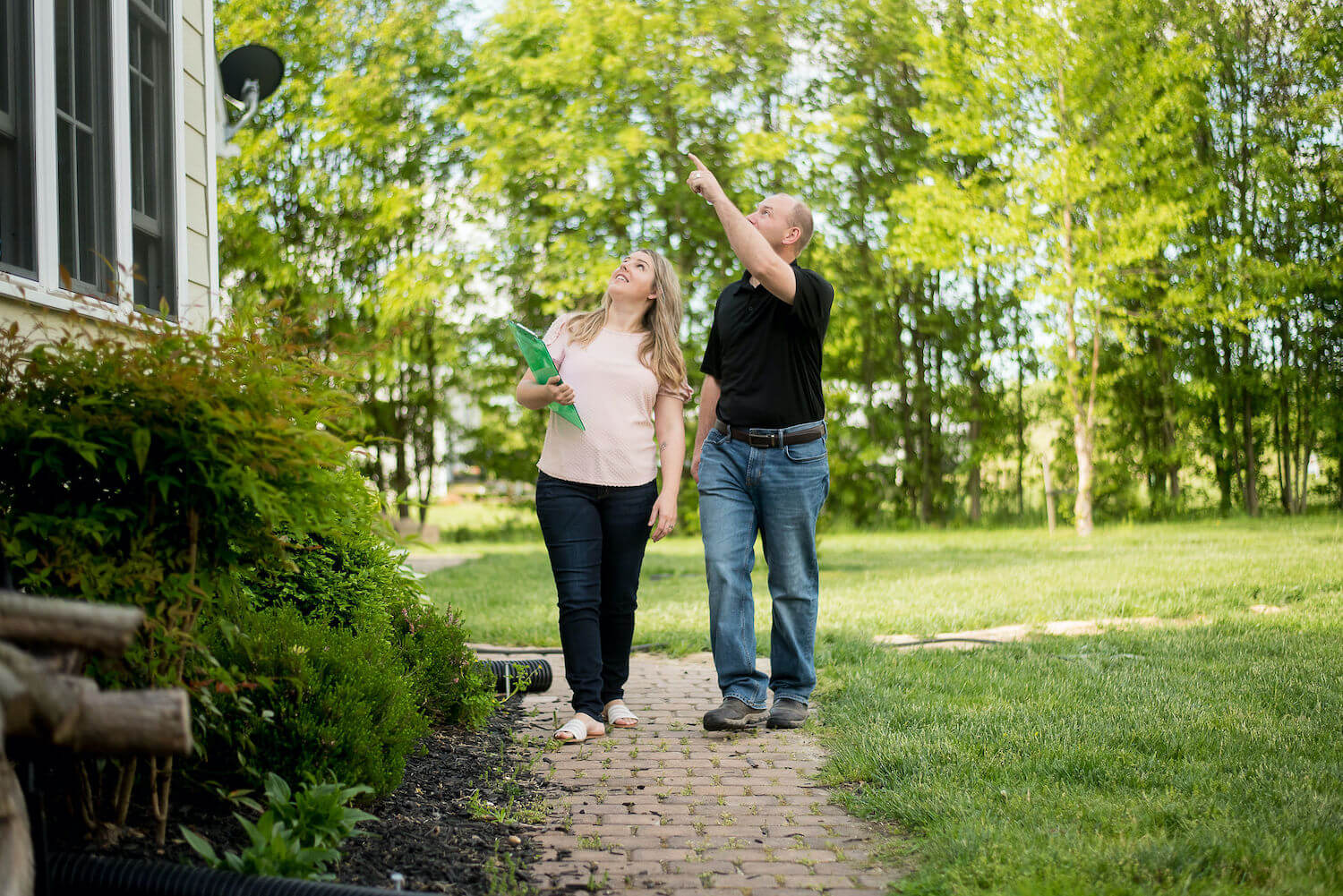 If you are willing, you could share the home inspection report with potential buyers which will make them more comfortable in submitting a strong offer to purchase. Having the potential issues resolved early on prevents the stress of needing to make urgent repairs while under contract. The take home message is a prelisting home inspection will pay for itself many times over and can make the sales process much smoother.
5. Know Your Home's Worth
You want to know what your house is worth. If your selling price is too high, you will only face disappointment when you have very few showings and don't get any offers. On the other hand, be careful of undervaluing your house, you deserve to get your money's worth from your investment. Your Realtor will advise you on this by conducting a comparative market analysis (CMA) which will provide you with a range of value, but it is a good idea to do your homework. A CMA is not an appraisal and you are certainly entitled to having a formal appraisal completed to have the value determined by a third party. Things that will affect your selling price include the neighborhood you live in and what those properties have sold for, the age and size of your house and your property, the condition or state of your home, desired features like pools, water features, garden, etc.
It also helps to understand the history of your home. Homes hold so many stories, your house has become part of your story and will soon become part of someone else's story. People are always interested in the back story, think about starting a new relationship or a new job. You want to know where the people came from and what their story is. It is the same with homes—the story adds value.
6. Check Your Budget
Once you know what your house is worth and what your time frame for selling it is, you can look at your budget to sell. A budget to sell your house?? You're thinking this is crazy, but then there might be repairs or improvement, an open house, or staging. You also need to think of the closing costs and commission. This is of course above and beyond the move and the new place.
The costs of the transaction itself can be substantial, but we are talking about making a drastic change in your life. You don't want to take short cuts that might jeopardize your sale and derail your plans completely. So, to avoid over-spending or getting yourself into trouble, budget!
7. Push up the Value of Your Home
A little effort could go a long way when selling your house. If you really want to get the best deal for your house before you sell it, try to make some simple home improvements in and around your property. There are a lot of ways in which you can renovate and improve the look of your house without having to spend a lot of money. Investing in your house before selling it doesn't mean that you need tear down walls and build new ones. Your home needs to look well-looked after and inviting. Basic things like plumbing, electricity and other amenities should also be in working order and according to legal standards. Any potential safety issues or concerns should be corrected.
Filling up any holes in the walls and a fresh coat of paint on the inside already gives your house a stunning facelift. Neaten your garden, mow the lawn, and plant some colorful flowers outside for a great first impression. If you can give the exterior a paint and clean out the gutters your house is looking better and better. Make sure it's clean inside and out so that you don't get caught off-guard when someone wants to come for an impromptu viewing. And don't be shy to point out the great features and fabulous natural lighting.
8. Market Your Home
Selling your house is like selling services or other products. People need to know that you are selling, why you are selling and what makes your home so desired that they would want to spend money on it. There are hundreds of websites where you can list your home—your Realtor will help you with this, you can put up that 'For Sale' sign on your front lawn, advertise your home at the local community hall or shops, and hold open house events for potential buyers to view your place. Have you ever looked at homes for sale online? You know you have and so have other buyers, that is where they start their search. A strong digital marketing plan is more crucial now than ever do to Covid-19.
Always ask a prospective agent about their marketing plan
---
Open houses are a great way of inviting potential buyers and showing off your house. Make sure there are some snacks for them, freshly baked goods are great because it creates that homely smell of delicious comfort. You are basically leveraging the buyer's senses to fall in love with your house. Think of the senses—they have to like what they see, hear, smell and touch (let's hope they don't taste your house!)
9. Change Perceptions
You are selling your home to someone else, meaning that it is going to become the home of someone else. Helping buyers feel like it is their home they are stepping in to when viewing is the first step to convincing them to buy. So, declutter all the rooms and remove personal items like photographs, awards, cosmetics, toiletries, etc. You want the buyer to imagine themselves living in the house, and your visible experience and life in the house will distract them from that vision.
This is appealing to their sense of sight as well as the place the house has in their story. If they can see themselves sitting on your porch or cooking in your kitchen, you have almost won. Your buyers want to feel comfortable and not like intruders. Moving into your house must be a positive experience for them. Oftentimes, the little details are what seals the deal!
10. Where to From Here?
It is pretty important that you have somewhere to go to before you actually sell your house. You also need to think about moving your furniture, selling anything you don't want to move and making sure the new owners have everything they need before you drive off to your new and exciting life.
So, through all the selling of your home drama, you also need to find the new place you are going to move to, organize a moving van and some friends to help you pack up. There are also great moving companies that does all the packing for you. Finally, before driving off, make sure that your buyers have all the keys, a list of local services and your forwarding address for any mail that might find its way to their new home.
Final Thoughts
Selling your house is a big deal. You are essentially uprooting your life and leaving memories behind, so it is ok to feel over-whelmed and uncertain. By educating yourself and understanding the process, having the right people working with you and sticking to your time frame and budget, things should be manageable and less stressful. Don't be afraid to lean on your Realtor for support and guidance, that is why they are there. A professional and experienced Realtor knows exactly what you are going through and what you are feeling, so they should be compassionate and available to help you through the process. You should be able to ask them any question you have and speak your fears to them, and they will be there to put you at ease.
So, the best advice is to do some research, get the right person in your corner and go for it. Even though it's scary, selling your house might just be the catalyst for your next great adventure. Contact Billy Sutton, Realtor at Coldwell Banker Chesapeake Real Estate or Lacey Sutton, Realtor at Coldwell Banker Chesapeake Real Estate to get started!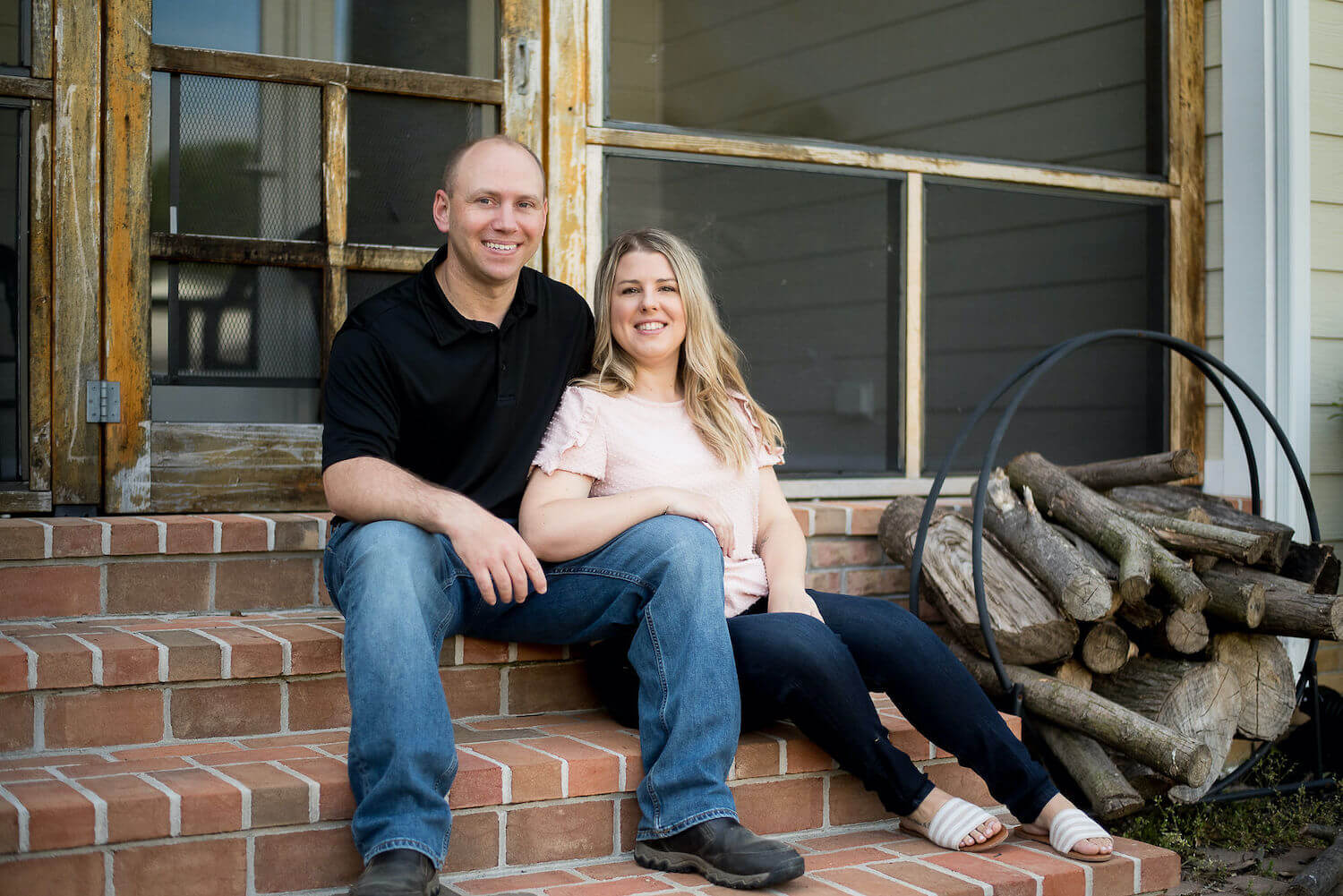 People Said
Billy Sutton was great to work with on the purchase of our poultry farm. He provides a wealth of knowledge and we were completely blown away with how resourceful he was. Anytime an issue came up or we were worried about something, he had an answer. He is direct, kept us updated, and made it an enjoyable purchase.
---
Eddie P.❉April 27th, 2020
Billy contacted me one day and said he had found my way into the poultry business. I had never used a realtor before so this was all new to me. He was very helpful with every question I had. He made sure I was stress free every step of the way, always made sure I had everything done that needed to be so that we were always a step ahead, and always informed me of things to be done that I didn't know about. I would highly recommend using Bill Sutton as your realtor.
---
Dylan P.❉April 22nd, 2020
A very trustworthy and professional agent. I would definitely recommend him.
---
Brett D.❉March 9th, 2020
Billy was a fantastic realtor. Being a first time home buyer I was a little stressed and nervous, however, Billy made it stress free and was always wiling to come whenever I needed to show me a house, or answer a phone call to explain something to me. I would definitely recommend Billy to anyone that is buying a house, first time, or fifth time!
---
Patrick C.❉March 6th, 2020
It was great working with Billy, He is very dedicated to his clients and will go out of his way to satisfy your needs. So if your looking for a hard working realtor Billy is your guy!!!!!
---
David W.❉November 1st, 2019
If i could give 10 stars I would. Billy was a perfect fit for us. He is a true professional and was very understanding of our concerns. Billy was a great listener. He was with us the entire way. You can call him anytime with question and you will get a very prompt answer. We will definitely use Billy in the future with any real estate needs that might arise. You cannot go wrong with Billy.
---
Dave K.❉October 26th, 2019
I've heard horror stories over the years in regards to realtors, I guess those people didn't have the right realtor because Billy Sutton did an amazing job, I was looking at houses 2 1/2 hours apart and one way or another he would always show up full of energy and full of knowledge. It's been two years and we still communicate with one another and I recommend him 100%
---
Jorge V.❉October 9th, 2019
Billy was a pleasure to work with. He's knowledgeable, hard working, and sold my home quickly for a great price. I highly recommend!
---
Andrew M.❉October 2nd, 2019
Billy is a very knowledgeable real estate agent. If you have a home to sell, give him a call.
---
Patricia S.❉October 1st, 2019
Billy is incredibly knowledgeable in real estate and talked me through every step of the home buying process for my first home. I went into the process well informed and confident in my decision to buy, and would recommend Billy to anybody looking to purchase a home.
---
Nick M.❉September 29th, 2019
Lacey is an amazing person she listens to what you want in your dream home and takes the time to find the home that is perfect for you and your family. I totally recommend her to anyone.
---
Tanya C.❉April 17th, 2020
Lacey was a amazing realtor she worked tirelessly to find us a house that our family would love and she knocked it out of the park. Thank you so much for the hard work you put in.
---
Larry G.❉March 6th, 2020
I couldn't of asked for a better person helping us with our home! She's highly professional and made sure we found our dream home. Lacey always made time for us as clients and worked so hard to make everything go as smoothly as possible.
---
Stephanie D.❉March 5th, 2020
Lacey is amazing! She is so patient, understanding, honest and fair! She is everything you would want in a realtor but rarely find. The home buying and selling is a whole process that can be overwhelming and almost impossible if you don't have the right person on your side. She is so caring and pays attention to details you couldn't ask for anyone better to be there with you as you make such an important decision.
---
Cassi P.❉September 25th, 2019
I have known Lacey for over 15 years. She is one of the most detail oriented and hardworking people I know. I have watched her help people and over again!! I would recommend her to anyone!
---
Amanda B.❉September 25th, 2019